Joining Rotary offers you an opportunity to enjoy regular meetings and work as part of a team to help the local community as well as communities further afield. The friendly welcoming team at Rutherglen Rotary give many hours of volunteer service to a range of great activities. Our club is always keen to have extra people to assist with our community projects, varied youth programs as well as our diverse range of popular well attended local events.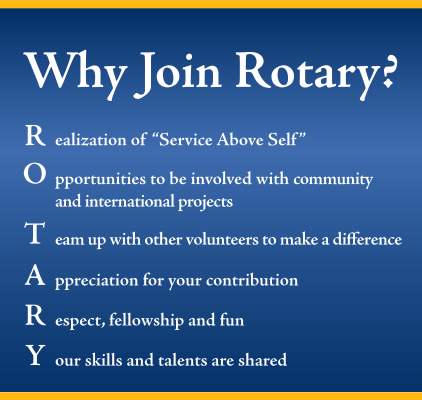 Rotary has changed over the years and Rutherglen Rotary works hard to create a place where members can fit Rotary around what suits their lives. Rotary in 2016 should be able to offer diversity and an understanding that what works for one may or may not work for another. As every new person begins their Rotary journey they bring with them a new vitality to the club, offering a fresh range of skills, capabilities and ideas.
There is always a great range of speakers and activities to provide members with meetings that are enjoyable, informative and a little bit of fun.
To find out more about Rutherglen Rotary or perhaps attend a meeting please contact our Membership Director.
The video below provide some insite why you should become a member of the Rotary Club of Rutherglen.